The Podiatry Centre Portsmouth
Our foot care clinic in Cosham, Portsmouth offers foot care excellence within a friendly and caring environment.
We achieve this by combining the skills of our highly experienced podiatrists with the latest computerised gait analysis and treatment equipment.
Our Podiatrists offer a level of podiatric foot care excellence using the most relevant and up to date technology. This allows us to offer the best in all assessment and treatments of the foot and its related structures ... including gait assessment, painful lesions or cryotherapy.
Routine Podiatry
Your initial consultation will begin with the Podiatrist taking a full medical history, assessing your circulation, nerve responses and discussing the concerns you have. A treatment plan will then be made to address the skin/nail issues you maybe experiencing.
Typical treatments we provide:
Removal of callus and corns
Diabetic foot assessment
Fungal nail and skin advice and treatment
Verruca treatments using the latest Swift technology
The Podiatrist may advise a follow up appointment if required. Referral letters to other medical practitioners for further treatment or investigations may also be offered.
In our Cosham clinic Biomechanical assessments are available with Paul Harradine, Chris Webb, Simon Collins, Beth Norris and Ross Diaper.
Chris Webb, Beth Norris and Chloe Bellman supply routine Podiatry
Chris Webb and Beth Norris perform nail Surgery
Chris Webb supplies Swift Verruca treatments
Chris Webb and Simon Collins perform extra corporal Shockwave treatment
Biomechanical Assessments and custom made orthotics
Our musculoskeletal podiatrists will conduct a full biomechanical assessment of the lower limb including video gait analysis if required. With the findings from this assessment the clinician will provide a treatment plan. This may include a pair of custom made orthotics that will be made on site during your appointment. We are one of very few clinics that offer this unique service. Having the orthotic laboratory onsite means that any follow up appointments or adjustments can be made while you wait rather than the 3-4 week turn around time most other podiatry clinics offer.
We work closely with other local rehabilitation and medical practitioners such as physiotherapists, GPs and Orthopaedic surgeons so if required we can refer you on for further treatment alongside ours.
Our Biomechanical package includes a full assessment, Video Gait analysis, a pair of custom made orthoses and 12 months of follow up appointments.
We can help with a wide variety of conditions: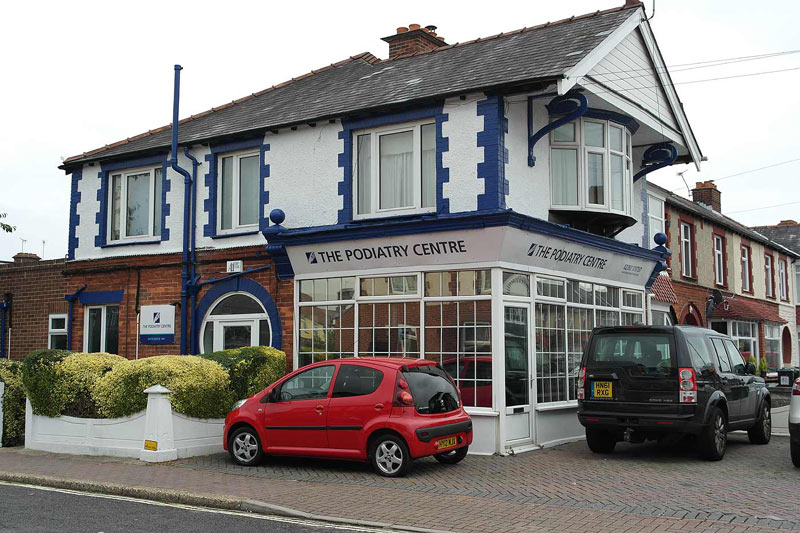 Location:
77 Chatsworth Avenue, Cosham, Portsmouth, Hampshire, PO6 2UH
Podiatrists: Paul Harradine, Chris Webb, Simon Collins & Beth Norris
Phone: 02392 373737
Email: Reception